Ultrasound scanning and Color-doppler scan
Diagnostic investigation that uses ultrasound, therefore it is completely harmless.
Investigations are carried out using three last-generation digital ultrasounds, which are equipped with 1 To 18 MHz frequency sensors and with color-Doppler, powerDoppler and elastography functions.
Exams are performed to investigate a wide range of districts including:
abdomen (liver, pancreas, gallbladder and biliary tract, aorta, kidneys and urinary tract, bladder, pelvic organs).
soft tissues and superficial organs (thyroid, breasts, testicles, skin and subcutaneous tissue).
muscle-tendon and periarticular structures (muscles, tendons, ligaments).
male and female pelvis both supra-pubic and endocavitary examination to study uterus, ovaries and prostate.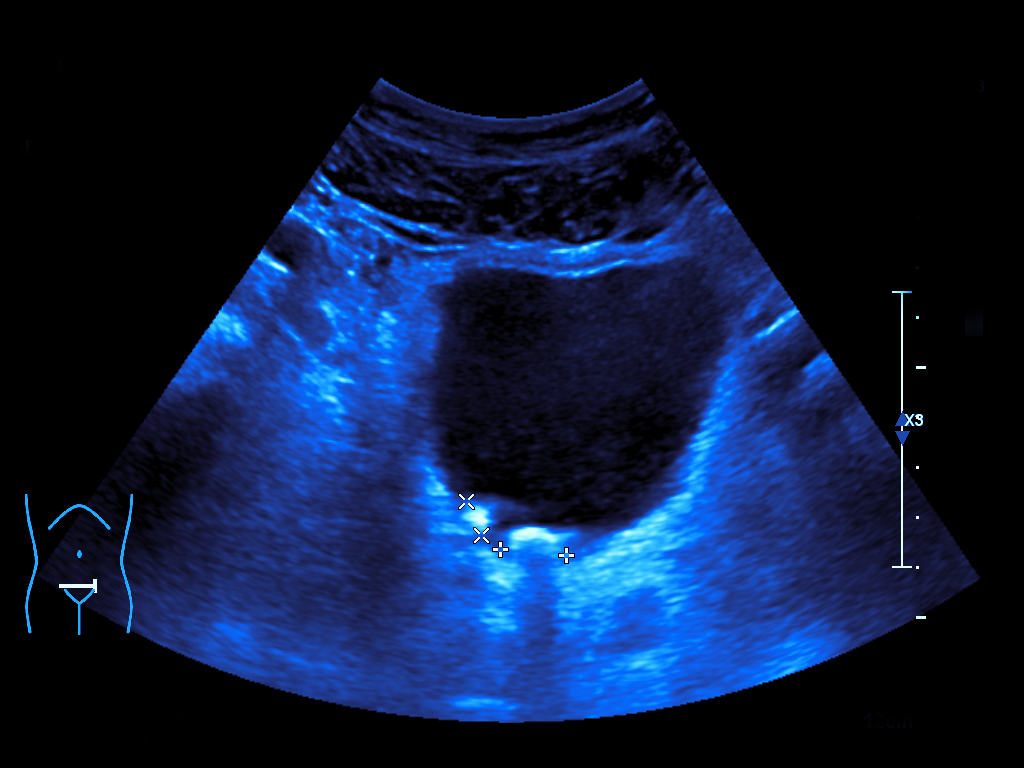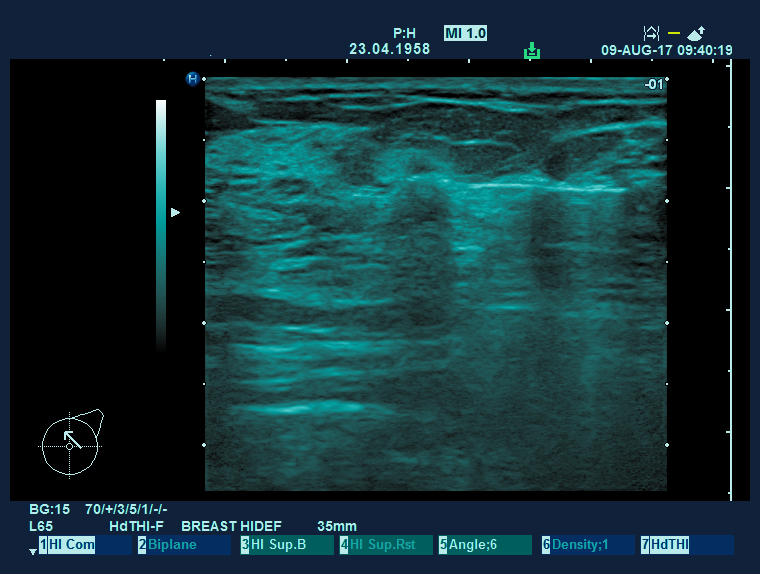 An imaging technology for the functional and the anatomical study of blood vessels.
The color-Doppler exams are performed to evaluate:
epiaortic / supra-aortic vessels.
arterial and venous vessels of upper and lower limbs.
scrotum.
hepatic veins.
renal veins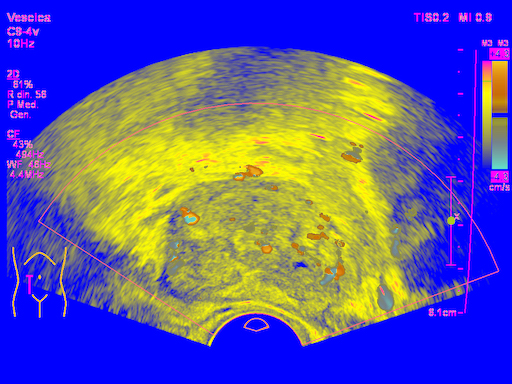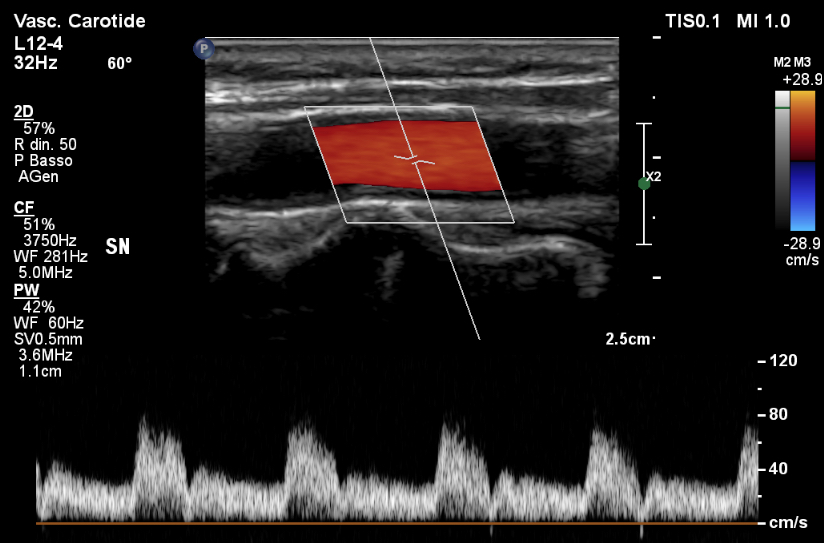 A non-invasive ultrasound scan for the evaluation of the tissue elasticity degree. Like any ultrasound it is harmless and provides information in real time.
Main fields of application:
in the differential diagnosis between benign or malignant nodules in superficial organs such as breast, thyroid, lymphnodes, testicle.
in the characterization of prostate nodules during a transrectal ultrasound scan.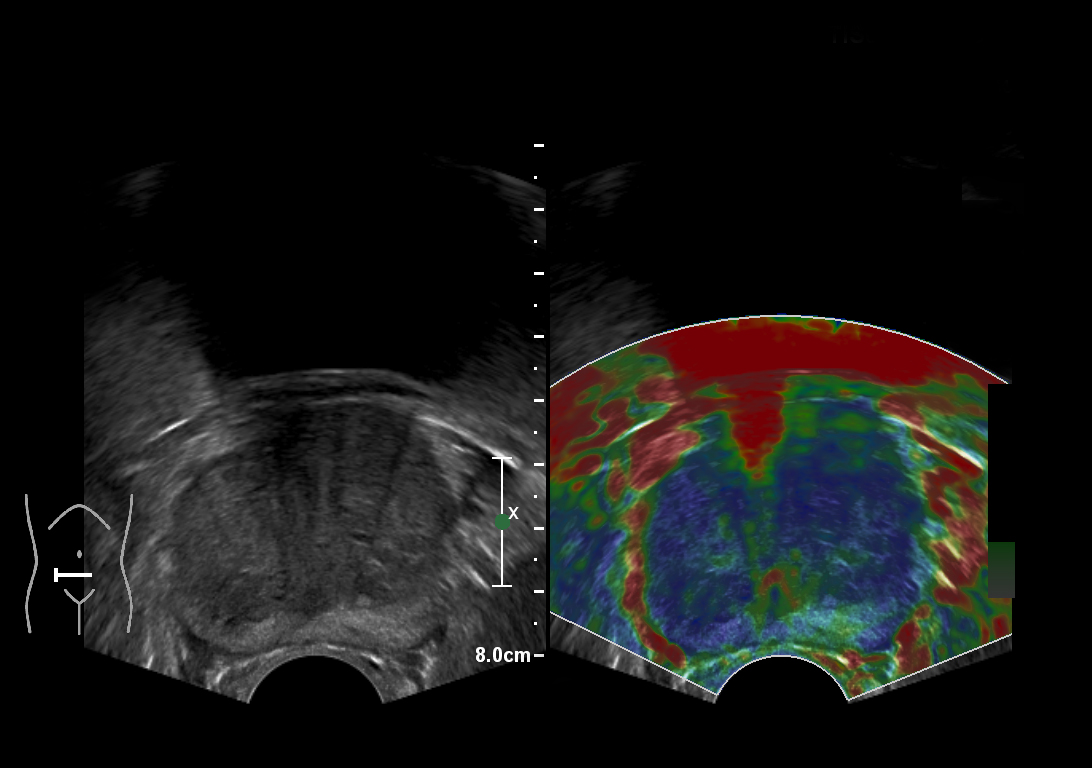 Non-invasive study of the liver stiffness in suspected hepatic fibrosis due to chronic inflammatory conditions: metabolic, viral or non-alcoholic steatohepatitis (NASH).